Thai Yoga Massage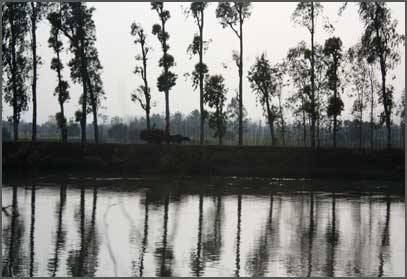 Thai Yoga Therapy is a deeply relaxing and revitalizing form of bodywork that blends assisted Yoga stretches and techniques of traditional Thai Massage, creating a blissful experience. The benefits of Thai Yoga Massage include:
Improved posture and alignment
Release of muscular tension, helping to prevent stiffness
Promotes circulation, oxygenating the blood
Energizes, yet calms the whole person
Stimulates the internal organs, improving digestion
Enhances Yoga and meditation practice
Increases joint range of motion
Treatments are performed fully clothed on a firm floor mat, allowing the practitioner to use most of her body weight, rather than muscular force for the transmission of pressure. Utilizing feet, knees, forearms as well as hands, this unique and complete system of Yoga Therapy combines rhythmic massage, acupressure, gentle twisting, deep stretching and meditation.
This type of bodywork is done with close client/therapist interaction and is therefore, when done correctly, suitable for body types of all ages. The client's body is physically assisted and supported by the practitioner at all times. Sessions are individually tailored to accommodate specific needs and to benefit all, regardless of age, gender, health, level of strength, flexibility or physical fitness.
A well-rounded session is usually completed in one and one-half hours. Longer, open-ended sessions (up to three hours) are also available as well as "Extremity Remedy" sessions—approximately forty-five minutes, focusing on feet, hands and head.
Contact us for more information.