Classes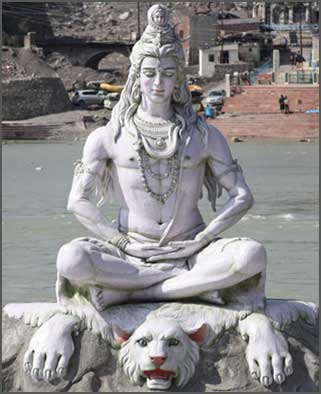 REGULAR CLASSES:
Regular yoga classes are held throughout the week. Please check our Calendar to see the schedule. Class sizes are limited, and each class specializes in a particular fitness level with accomodations for injuries or particular physical problems. Please call to discuss your needs and your schedule before attending a class. Cost is $50/month.
CURRENT SPECIAL CLASSES:
Beginner Class: Perfect for beginners and those who think they aren't flexible enough to do yoga. Saturdays 8:30 am Space is limited.
Become Stronger, Increase Energy, Become More Flexible, Improve Health, Reduce Stress!
Perfect for those who think they aren't flexible enough to do yoga! Emphasis is placed on opening up those especially tight places like the low back, hips, and shoulders, relieving low back pain, reducing stress, opening the chest and freeing the breath. Participation in the Introductory Course is not required-Beginners Welcome! Cost is $50/month
Space is limited—call 256-238-6204 or 256-328-4500 or click here to reserve your mat!
PRIVATE SESSIONS:
Yoga was originally taught one-on-one from teacher to student, emphasizing the importance of individualizing each Yoga experience for the student. Today, private sessions allow the student to begin a practice, deepen a practice or address individual conditions. Private Sessions are an invaluable tool:
For New Students not quite ready for a public classroom, giving the teacher an opportunity to focus on getting you started on the right foot, so to speak, preparing you for public classes.
For Experienced Students looking for deeper insight into postures or categories of interest, Yoga Philosophy, Meditation or Breath work.
For Students Facing Specific Challenges, Yoga Therapy or Ayurvedic Sessions can provide assistance with a safe, therapeutic Yoga practice while promoting self-healing, helping to manage health conditions and possibly reduce symptoms. These sessions help students looking manage/alleviate pain and suffering, whether from basic back care to stress reduction to improved quality of life.
Private Sessions can be scheduled in-home as well as in the Studio. Prices vary. Contact us for more information.
---
Classes below are scheduled based on student interest. A minimum of 6 students are required for workshops. Class/Workshop duration and fees vary per class. Ask for more details by calling 256-328-4500 or click here to send us a message. Fees due on sign-up.
Food Class-Whole Foods
How to Live, Eat and Be Healthy-Promoting a Healthy Lifestyle while helping your body find its right weight; Reducing the risks of Heart Disease, High Blood Pressure and Diabetes
Ayurveda 1-Essentials of Food-Breath-Sound
Diagnose your Dosha and determine the appropriate Diet/Lifestyle based on your Ayurvedic Make-up
Ayurveda II
After completing Ayurveda I, learn practices for health and longevity; Treatments that you and your classmates can give to one another
Women's Health Seminar-For Women of All Ages
Including Yoga practices specific to the needs of women
*Prerequisite-Ayurveda I
Women's Health Seminar-Peri-menopause Onward
Simple Dietary and herbal remedies for the physical symptoms experienced by women during this phase of life
Yoga for the Face
Natural "Face-Lift"-No Surgery Required! Food, Breath and Asana
Yoga for the Eyes
How to naturally improve your eyesight
Use of Props
Based on Iyengar's method of Yoga-Props are essential in making certain poses accessible to all
Reiki Education-Levels I, II & III
An ancient healing technique especially helpful for pain reduction, or any healing crisis; Complimentary to any medical treatment
Reiki Shares
Interested parties meet occasionally for shared healing sessions-Free of Charge
Handwriting Analysis
Scientific approach to understanding what your handwriting reveals about you or those closest to you; An entertaining but highly practical course